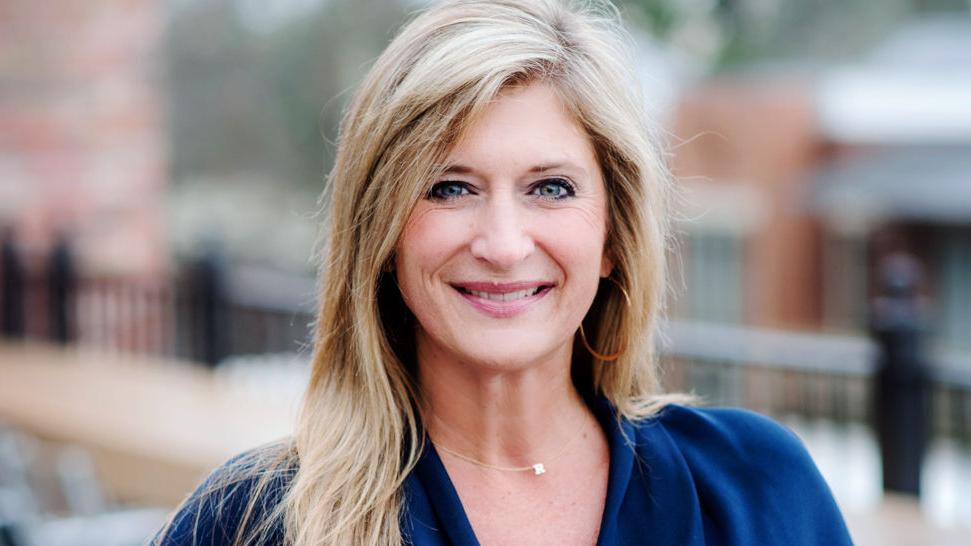 Affordable housing has been a conversation in Oxford, Mississippi for as long as I can remember. I was honored to be included in a live webinar last week with the United States Department of Housing and Urban Development Secretary Marcia Fudge, as well as members of her team. This webinar also included Chicago Mayor Lori Lightfoot, Denver Mayor Michael Hancock, Deputy Mayor Che Ramirez of Los Angeles and Chairwoman of the Sovereign Council of Hawaiian Homestead Associations Robin Danner.
I was selected to participate in this webinar because the Enterprise Community Partners recognized the efforts that Oxford has made incorporating initiatives to make housing more affordable for its residents. I appreciated the opportunity to represent small town across America as we discussed the challenges of affordable housing and how the Department of Housing and Urban Development can be a partner moving forward.
The challenges we heard from the mayors of Chicago and Denver during the webinar are many of the same challenges we face in Oxford, a town of 27,000 full-time residents that swells to 50,000 with students and workforce on most days and can exceed 200,000 on an SEC home football weekend.
I say often that Oxford is a small town with big city problems. The physical vastness and cultural diversity of the United States can make the country seem more inherently different than it is similar, but one thing that is true of America's rural and urban areas is the constant shortage of affordable housing.
Oxford is a victim of its own success in many ways, and that shows up glaringly in real estate prices. Oxford's housing costs are currently on par with Milwaukee. Over the years people have decided they want the charm of a small town without having to sacrifice hip restaurants, cool coffee shops and lively streets of a bigger city. This is when Oxford's affordability began to fade. This has been good for business – more hotels and restaurants means more jobs, which is why Lafayette County's unemployment rate is generally around 3%. Unfortunately, along with the good comes the bad. Oxford's housing prices increase, but wages do not.
My administration's goal is to foster smart growth in the city without pushing the workforce to the fringes. However, as much as we want this solution, our next problem is that we lack the resources locally to accomplish it. Small towns in America operate on highly limited budgets, and creating new housing is a luxury we simply do not have.
We do not have enough roofs for our workforce, for our disabled persons, and for others on fixed incomes to live in our community. But, we are not throwing in the towel.
Five years ago, Oxford's largest affordable housing development was in total disrepair, and the massive cuts by the prior federal administration put us in a losing situation. Faced with 96 families who were on the verge of having no home, my administration made affordable housing a top priority for Oxford. Through a grassroots effort, we found replacement homes for all 96 families using Section 8 vouchers.
Even after this, we realized we had only averted a crisis, and we needed to do far more to provide high quality housing to persons on lower incomes. Under my administration we have made huge strides by employing three main strategies.
First, my administration established affordable housing as a top priority. We communicated the urgency and formed a city Affordable Housing Commission, hosted a community-wide affordable housing summit and engaged stakeholders from every sector to tackle the problem together. Affordable housing is solved in many communities by officials simply brushing it under the rug with the implicit hope that "those people" will just go somewhere else. We rejected this and addressed not only our need for affordable housing but our desire to have it in our community.
Second, we reshaped our city ordinances to maximize the chances that private developers could be successful in using housing tax credits to build in Oxford. We created an Affordable Housing Incentive Ordinance that gave waivers and other incentives to developers if they would serve lower income residents. It passed unanimously, and it was used instantly. As a result, we will soon open the third phase of almost 200 new tax credit homes in Oxford. This resulted in a $23 million affordable housing development in Oxford with zero direct cost to our local government.
Under my administration Oxford annexed more land to give the space for affordable housing to be developed. Through thoughtful planning, we were able to almost double our land area while adding only 3,000 residents in the annexed areas. This undeveloped land is now fertile ground for growth. We are extremely proud of our successes, but we want to be able to do so much more in the area of housing.
While metropolises like Chicago and L.A. make up a huge portion of America's population, small and suburban towns in America contain far more Americans. Unfortunately, small towns like Oxford often lack the ability to get the attention of the Federal Government like a large city can.
Our measure of return on investment is placing roofs over people's heads. There is no question that we have made a lot of ground with extremely limited resources. It is further my hope that with the help of the federal government, we can expand this model and help every small town in America struggling to find a way to assist their citizens with finding affordable housing.