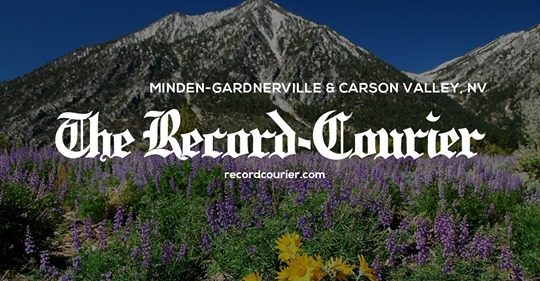 Congratulations?
Editor:
Congratulations to Amy Dodson for her new job opportunities in Chicago. Perhaps she will find "her people" there.
Maybe as executive director of the library district, she can express her political views and affiliations on taxpayer-funded public websites without the constraints of a board that may hinder such freedom. Perhaps when publicly supporting various organizations, she will research the full extent of their reputations and intentions before she insults the work of another organization. And maybe Chicago politics is such that the taxpayers there won't have to waste $30K trying to prove she didn't do anything wrong.
Before Dodson leaves our wee hamlet, I have one question for her. Why did you have the need to tell this community that the library welcomes everyone to enter its doors and take advantage of the resources therein? I can't imagine a public library NOT welcoming all and every individual without reservation. Why did she have to tell us something that we already know to be true? Ms. Dodson, please, before the door hits you on your way out of town, answer that question. And once again, congratulations.
Sue Cauhape
Minden
Don't give up volunteers
Editor:
For five years (minus COVID "vacation days"), I've enjoyed volunteering with Reading Paws at Douglas County Library. On Thursdays, children come read to therapy dogs, earning free books by their attendance. Of all the approaches designed to help kids love books that I used when teaching, Reading Paws stands among the best. When I received word that the program would restart in June, I could barely contain my excitement.
I learned there was a new application process for volunteers. Five years ago, this meant completing a form, proof of identity, and fingerprinting. When I started the new application process, I was shocked to encounter a convoluted process requiring the completion of eight forms. During multiple trips to the library for assistance, the Information Tech who kindly helped me expressed surprise at the difficult process.
By June, three months after starting the application and with the start date of Reading Paws rapidly approaching, I still wasn't finished. I told someone at the library that even if I hadn't been approved yet, I would be there when Reading Paws started to answer any questions. My teacher background came with the expectation that if I was unable to do perform my job, I was expected to leave clear and detailed lesson plans for the substitute. My intention was good, but my presence made some library personnel uneasy. I now realize it was a mistake for me to have come. For that I am sorry. (I did love seeing our dogs and visiting with students I'd come to know so well before COVID.)
During my time working with Reading Paws, I'd been overwhelmed by the amazing army of library volunteers who gave their time and talents to help the staff. While there that day, I learned that no volunteer application had been approved.
The next week, I received a call from a friend who works at the library. She'd been asked to inform me that Human Resources didn't want me to return. My heart is broken, but I know God has given me skills that another place will be happy to use.
I am left with questions. Why wasn't I contacted by Human Resources and told why my application was abruptly terminated? Why aren't behavioral expectations given to volunteers? Isn't it reasonable to be told which form(s) I completed were unacceptable? For the protection of our children, of course, thorough background checks are imperative! But with NO volunteers completing the application process in three months, doesn't that suggest that something isn't right with the process? How will the county budget be impacted when departments must hire more staff to do tasks volunteers once did?
Volunteers, know you aren't alone in your frustration with the new application. Don't give up. Just be cautious verbalizing your feelings. I "spoke up," and feel I was "shut up." Douglas County needs volunteers. The question is, does the county truly want free help?
Patricia Ann "Pann" Baltz
Gardnerville
Unsung heroes of enforcement
I commute weekly on the East Shore of Highway 28 segment .
I'd like to thank the hard-working Park Ranger enforcement squad in the Sand Harbor area in Lake Tahoe.
Daily they are subjected to over-tourism that will never be mitigated. They deal with many issues: illegal parking, illegal U-turns on a narrow two-lane highway, traffic gridlock at the entrance to Sand Harbor State Parking/boat launch, inebriated and disrespectful tourists, assisting first-responders with pedestrian/car and bike conflicts and the annual one or two vehicles that end up cantilevered over the edge of the ridge due to poor-parking skills as well as many accidents, most recently more semi/large transport truck traffic due to Mt. Rose restrictions creating a new kind of road havoc.
Thank you for your dedicated service in protecting the public at-large and the locals alongside Nevada State law enforcement and first responders.
Ellie Waller
Jacks Valley
Protect residents from mask mandates
Editor:
On July 16, the Southern Nevada Health District began recommending both unvaccinated and vaccinated people wear masks in crowded indoor public places where they may have contact with others who are not fully vaccinated. The SNHD claims that using masks has proven to be effective in helping to prevent people from getting and spreading COVID-19. Mask mandates are a tool that those in power use to promote a sense of fear in the community in order to continue their tyrannical power grab.
Democrat Party-controlled governments, including the state of Nevada and Gov. Sisolak, continue to use the COVID-19 pandemic to increase their power and to limit the constitutional rights of the people. It is only a matter of time before Sisolak reinstitutes tyrannical, unconstitutional mask mandates and COVID-19 restrictions on Nevadans again. I am calling on the Douglas County Board of Commissioners to pass local guidance declaring Douglas County a COVID-19 sanctuary county and declare an economic state of emergency restricting COVID-19 gubernatorial-mandated regulations and orders in Douglas County. The resolution should at a minimum:
• Forbid businesses and in Douglas County from requiring masks due to COVID-19;
• Forbid businesses and county government offices from requiring proof of vaccination (vaccine passports) due to COVID-19;
• Forbid businesses from implementing occupancy limits due to COVID-19;
• Forbid Douglas County law enforcement from enforcing any COVID-19 mandates issued by the state of Nevada.
Enough is Enough. Fifteen days to slow the spread has become you will wear a mask forever, be forced to take a shot regardless of the facts surrounding its efficacy and potential risks, and to give up your constitutionally-protected rights. What is happening in this country with mask mandates, forced business closures, and mandatory vaccinations is entirely un-American, and it is time for the people to begin to stand up against it. Further, it is up to the Douglas County commissioners to protect the citizens of Douglas Country from the abuses and tyranny being imposed by Sisolak under the guise of public safety.
Daniel J. Casentini
Minden