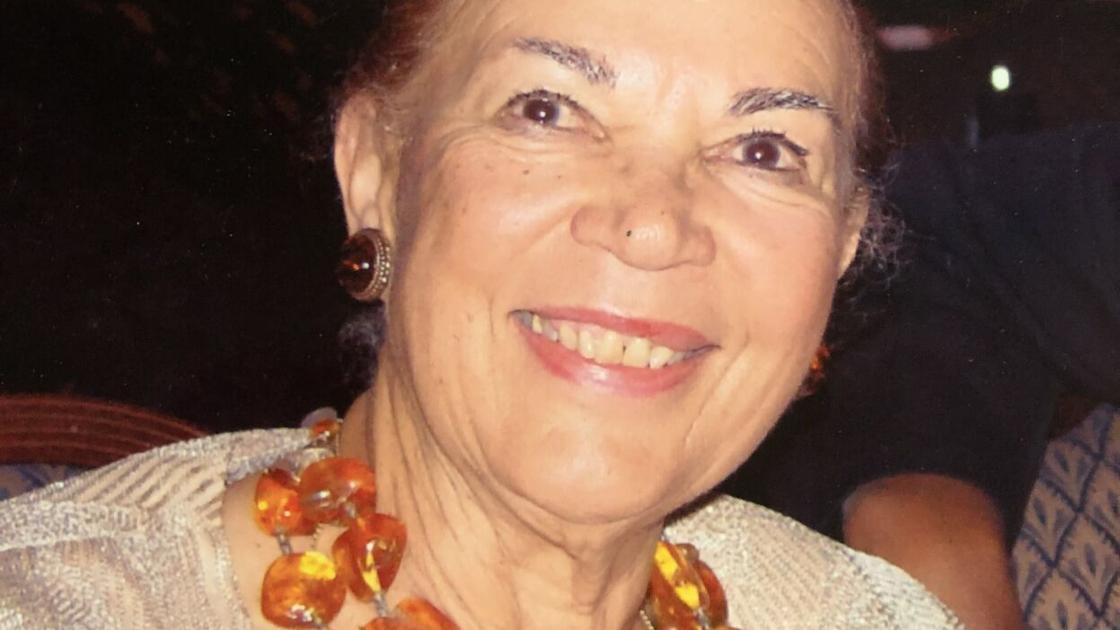 Jetta Jones, beloved mother and grandmother, passed away peacefully on April 9 in her daughter Courtney's home in Pasadena, California. Born February 24, 1926, she was 95 years old. 
Former director of External Affairs for Mayor Harold Washington, founding member of the Women's Foundation of Chicago, board member at the Art Institute of Chicago and the Dusable Museum, among many other institutions, Jones will be remembered for her contributions to Chicago politics, arts, and law. 
Born in Philadelphia, Jetta's father was a prominent lawyer and among the earliest African-American graduates of Yale Law School. According to daughter Courtney Moore, Jetta likely inherited her love of politics from her father, but later moved to Chicago in order to make a name for herself in a new city. 
She studied political science at Mount Holyoke College and graduated from Yale before moving to Chicago to work as an attorney. In 1953, she met her husband James Jones at a party and the two later moved to Hyde Park. James was a doctor of obstetrics and gynecology at Cook County Hospital, and then at the University of Chicago.
As an attorney, Jetta reviewed capital punishment cases and worked closely with the Legal Defense Fund at the NAACP, where she was also a board member.  
Jetta became active in local political life, working with several aldermen before joining Mayor Harold Washington's administration as Director of External Relations. In this role, she served as a liaison between city government and civil society groups. 
Cournety said her mother's natural networking capabilities served her well in the Washington cabinet. "She knew everybody," Moore said. "One of her passions was connecting people, especially young professionals." 
Jetta and James also loved books and participated in the University of Chicago's Great Books Study Group for many years. 
"She was really an intellectual. She loved learning, and they loved, loved sharing that experience." Moore said. "They met a lot of individuals in that class they would necessarily come across anywhere else." Courtney said her mother was an avid reader of local political commentators and writers, including Mike Royko, Studs Terkel and Vernon Jarret. 
Jetta loved entertaining guests in her Kenwood home and maintained a wide social circle of including Chicago artists, politicians, and lawyers. She collected African-American art and donated several pieces to the Art Institute of Chicago, said Courtney. In the neighborhood, she was also involved with the Hyde Park Co-op and the Hyde Park Development Corporation.
In her free time, Jetta enjoyed swimming, playing tennis, and dancing with her husband. Jetta also enjoyed travelling and took trips all over the world. 
Courtney fondly recalls a trip she took with her mother to London, where the two saw 12 Shakespeare plays in different theaters. 
"My mother always had a definite grace about her, a definite class," said Courtney. "She was easy to know and even though she was very much an intellectual, she invited you into her intellect, and found ways in which she could communicate."
She is survived by her children Courtney Jones Moore, Josh Christian Jones, and Julie Jones Simms; her grandson, Jeremy Simms and wife, Dorothee; her great-grandchildren Lennox and Nadia Simms; her step-grandsons, Christian and Payton Moore; and her nephews, John McDaniel and James Austin Norris.
Visitation will be held on Tuesday, April 20, from 1 p.m. to 5 p.m. at Unity Funeral Home on 4114 South Michigan Avenue.
Correction: This obituary initially misstated the age of Jones' death. She was 95 when she died, not 96.