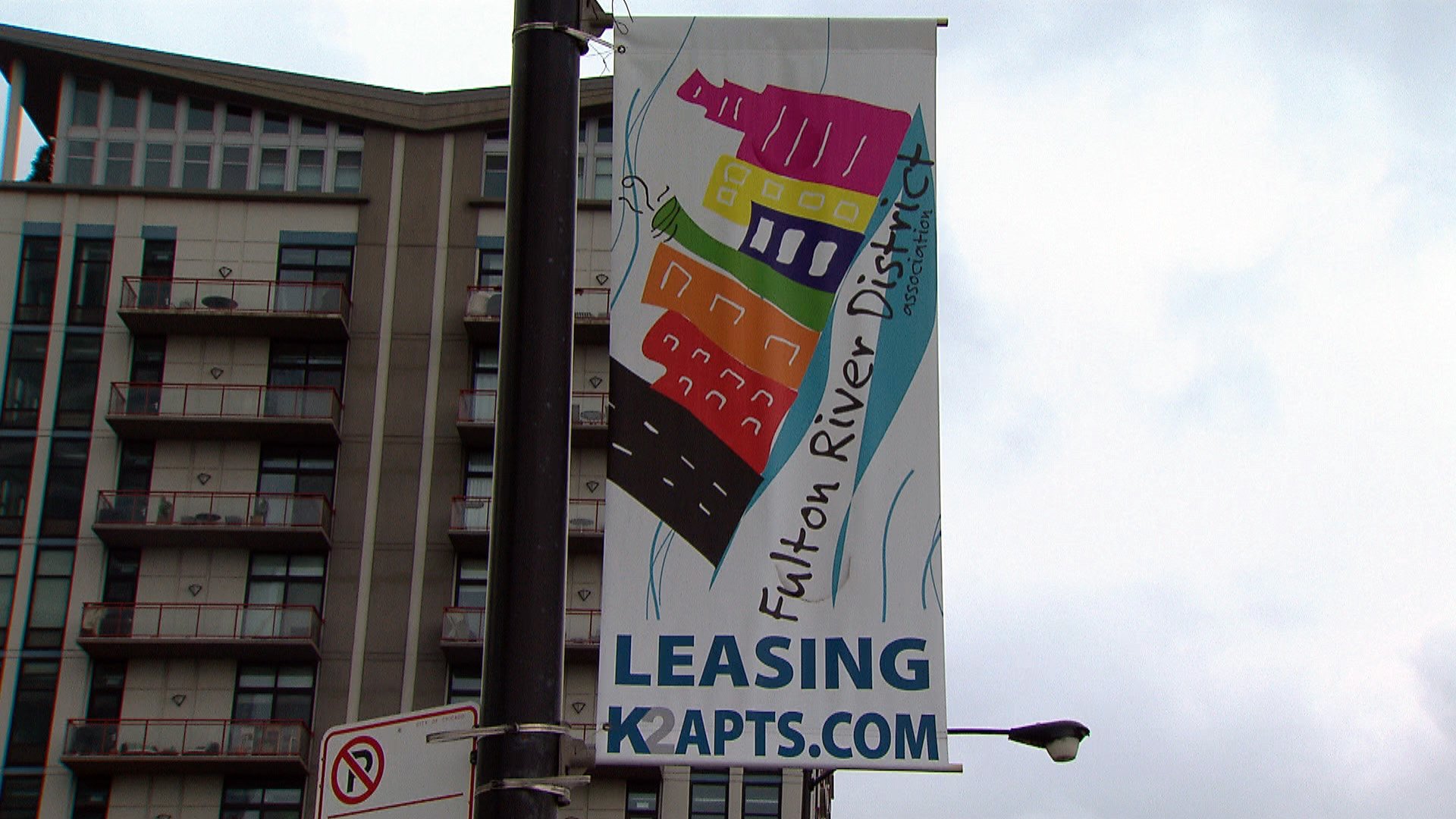 The city is providing another round of rent and utility assistance to Chicago landlords and renters.
The Emergency Rental Assistance Program (ERAP) provides grants of up to 12 months unpaid rent and 3 months of future rent payments.
See: City Officials Set to Launch New Rental Assistance Program
"People are pretty scared," said Michelle Gilbert, legal and policy director with Lawyers' Committee for Better Housing.
Gilbert had a client who had to leave her job to take care of her child due to the lack of in-person schooling. With that job loss, her income went down over $50,000.
"She was very worried about how she's going to pay rent," Gilbert said. "And she very consistently paid her rent on time up until she had to take the leave."
With ERAP, both tenants and landlords can apply for assistance. A tenant can apply alone, without the landlord's information. However, a landlord cannot apply alone and needs to have the application signed off by the tenant, said Gilbert.
Carol Oshana, a real estate lawyer who works with landlords, said she's seen the application process to be laborious. She took on a case in Cook County with a landlord who was trying to get assistance for his 12-unit complex. Oshana said it was a lengthy process getting leases for each tenant: some are still there but the leases have expired or they are renting month-to-month.
"So you've got to create a lease for each and every tenant," Oshana said. "And you had to submit their name, address, telephone number and email. And some don't want to give you any information about them."
And on top of that, it's not guaranteed that the applicant will get the grant, Oshana added.
By August, the eviction ban is set to be lifted in Illinois. Gilbert is hopeful that these grants will be able to provide enough assistance that there won't be a wave of evictions.
"It's going to be the 12 months plus three months going forward, so it will cover June, July and August," Gilbert said. "So if there's an eviction case that should get dismissed."
Oshana said she also thinks there won't be that big of an eviction wave. She said her clients have been dealing with tenants that hadn't lost their jobs, but just aren't paying rent due to the ban on evictions. So, once the ban is waved, tenants will start to pay rent to their current landlord or they'll just move, she added.
"A lot of people will start paying their rent," Oshana said. "They probably won't pay their current landlord, but they'll jump ship and go to another apartment and start paying that one because they know they can get evicted."
To find out more information about Chicago's rental assistance, visit: Chicago.gov Emergency Rental Assistance Program