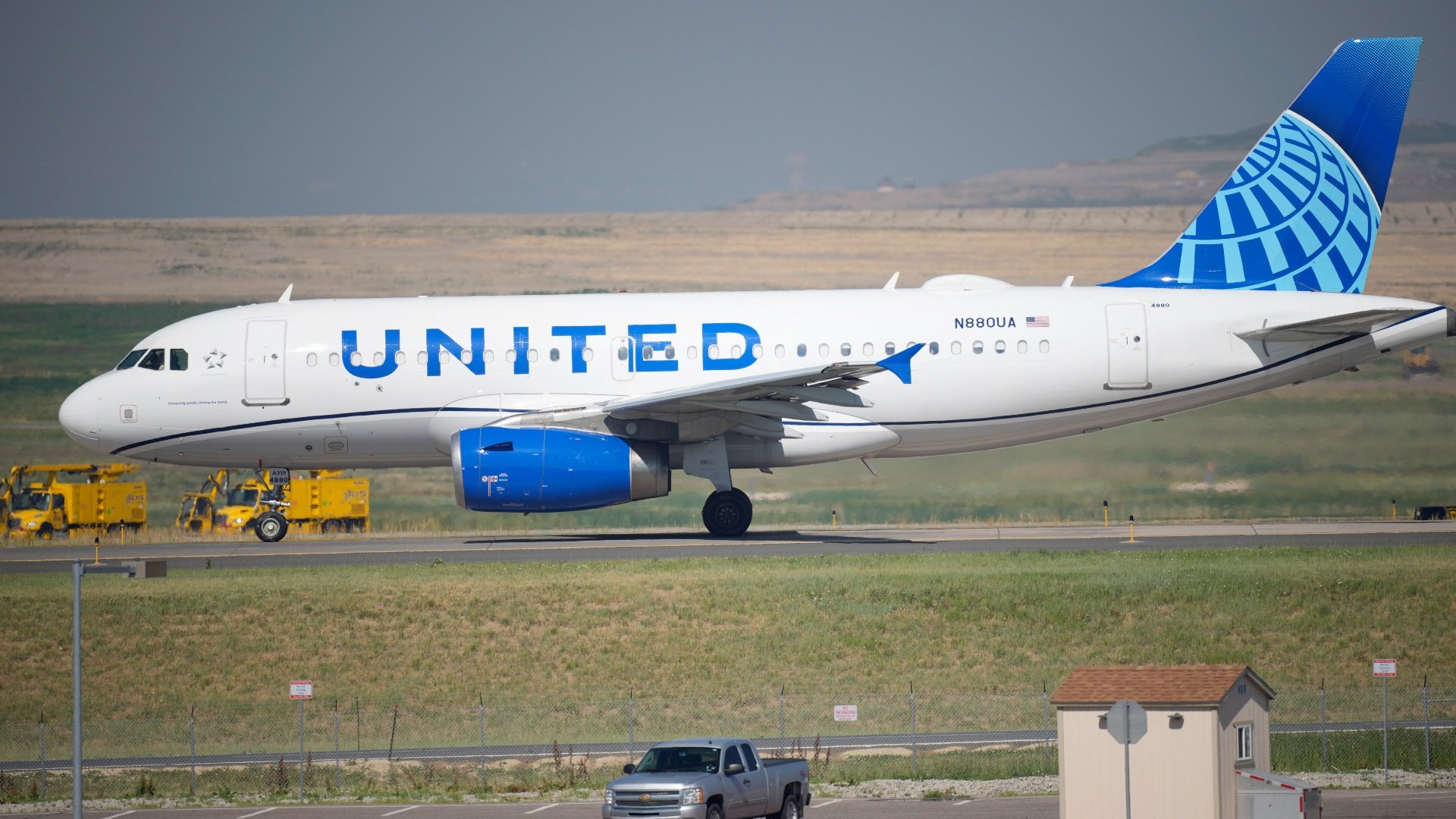 In this July 2, 2021 file photo, United Airlines jet liners take off from Denver International Airport in Denver by taxiing down the runway. (AP photo / David Zalubowski, file)

United Airlines plans to require US employees to be vaccinated with COVID-19 by late October, in addition to the growing number of large corporations responding to the surge in virus cases.
Company leaders called it a safety issue, citing "incredibly compelling" evidence of vaccine efficacy.
CEO Scott Kirby and president Bret Hart told employees on Friday. But they added, "The facts are very clear. When everyone is vaccinated, everyone is safer."
United Airlines, which has 67,000 employees in the United States, is the first major US airline to announce that workers will need to be vaccinated. Airlines have been requesting vaccinations for new employees since mid-June. Unvaccinated workers should wear a face mask in the company office.
Chicago-based airlines estimate that up to 90% of pilots and nearly 80% of flight attendants are already vaccinated. They get an incentive to do so.
The airline told US employees on Friday that it would need to be fully vaccinated by October 25 or five weeks after the Food and Drug Administration gave full approval to one of the vaccines. So far, the FDA has only approved emergency use approvals for Pfizer, Modana, or Johnson & Johnson vaccines. Full approval is expected shortly.
Each employee must send an image of the vaccine card to the company. Tax exemptions are granted only for religious or health reasons, and those who do not terminate will be dismissed, officials said.
Employees who have already been vaccinated or who have been vaccinated by September 20 will receive an additional day's worth of vaccine, according to notes from Kirby and Hart.
Like United, Delta operates a vaccination center for employees and has recently begun demanding vaccinations for new employees. Delta CEO Ed Bastian said this week 73% of airline employees are vaccinated. Executives at other airlines likewise encourage workers to vaccinate, offer bonuses and take vacations to take shots, but do not mandate them.
Airlines and other companies in the travel industry have been hit particularly hard by the pandemic, which has led to strict travel restrictions. The U.S. requires immigrants, including U.S. citizens, to show proof that the COVID-19 test is negative, and the Byden administration requires non-U.S. citizens to be vaccinated before entering the country. It's a schedule.
United executives called for a government decision, saying the airline has no plans to require passengers to be vaccinated. Delta and American Airlines CEOs likewise exclude passenger mandates.
Microsoft, Google and Facebook have stated that employees and visitors to US offices will need vaccination certification starting this fall.
This week, Tyson Foods announced that all US employees need to be vaccinated by November. This is because, unlike tech companies, Tyson relies on many low-wage workers who cannot work remotely. The President of the United Food and Commercial Workers' Union has criticized Tyson for imposing requirements, even though the vaccine still has only urgent FDA approval.
Several governments are involved. In California and New York City, employees must be vaccinated or tested weekly, and California's obligations extend to workers in public and private hospitals and nursing homes.
The new rules come when the United States is suffering from a proliferation of infections caused by the highly contagious delta mutant of COVID-19. The seven-day average of newly reported coronavirus cases has surged from about 12,000 a month ago to more than 90,000 per day, albeit with a slow increase in hospitalizations and deaths.