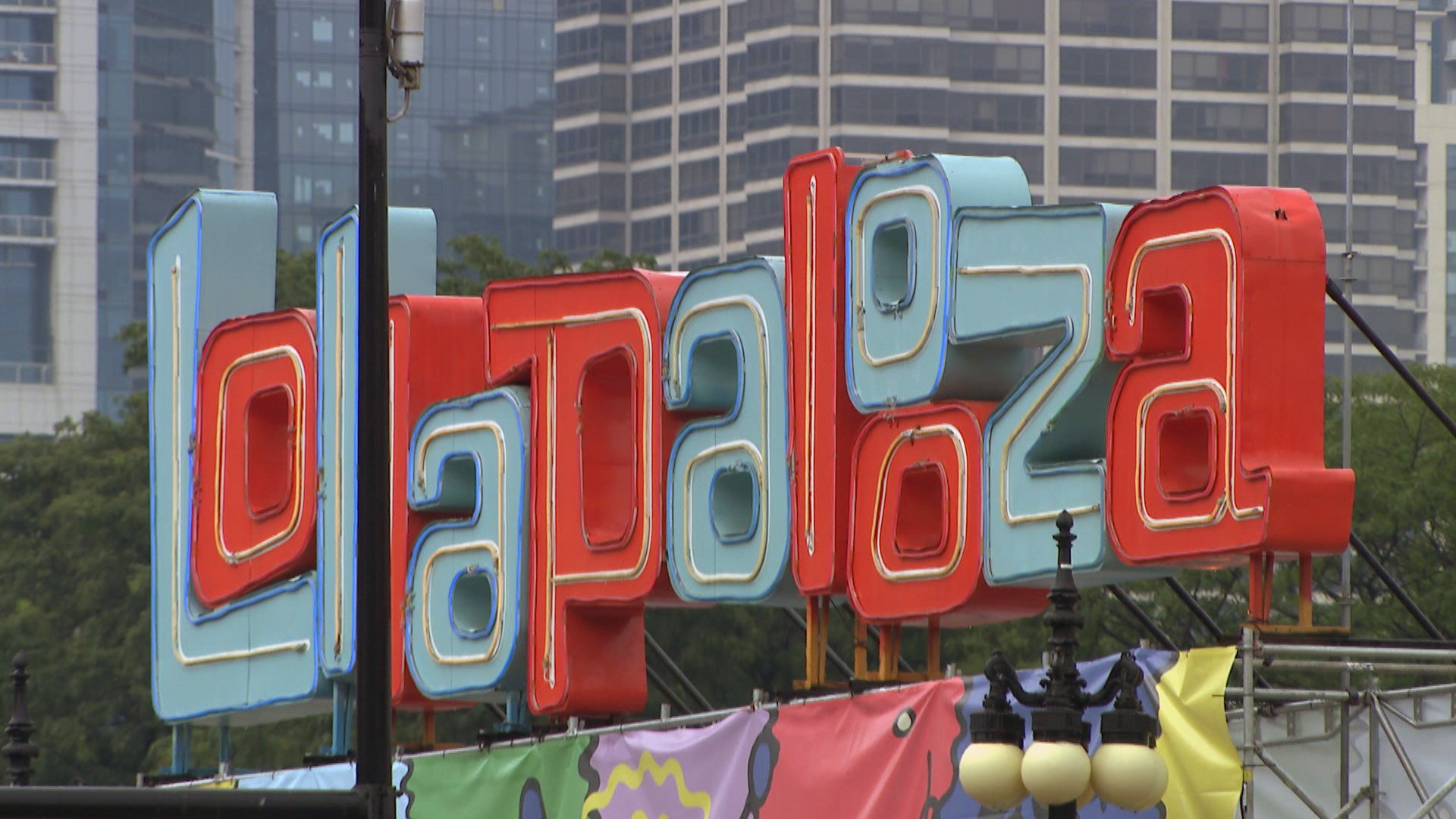 Despite rising COVID-19 cases, the show is going on.
The Lollapalooza music festival, which routinely attracts more than 100,000 people per day, starts next week.
The festival in Grant Park is happening at full capacity while the more transmissible Delta Variant is causing a rise in cases, with Chicago's daily average now at 100 cases per day and the positivity rate at 1.6%.
"I think it's insane," said Jim DeRogatis, co-host of the radio show, "Sound Opinions."
DeRogatis referred to a music festival in the Netherlands with 20,000 attendees that was linked to 1,000 coronavirus infections. The festival required goers to show that they were vaccinated or had a negative COVID-19 test.
Dr. Emily Landon, executive medical director for infection prevention and control at The University of Chicago Medical Center, said she thinks having the festival continue despite rising cases is "a terrible idea." She said people who attend should accept that they're probably going to get exposed to COVID-19. If someone is immunocompromised or unvaccinated and trying to avoid getting COVID-19, they should stay home, she added.
Lollapalooza's entry protocols require a full COVID-19 vaccination or, if not vaccinated, a negative COVID-19 test result within 72 hours of attending. They also ask that unvaccinated people wear a mask during time onsite.  Unvaccinated people or those at high risk for severe COVID-19 should avoid crowded areas of the festival and stay at least 6 feet away from other groups.
DeRogatis was doubtful these requirements would be met. He said hundreds of people break into the festival by pushing the fences down.
"They can't control their own gates," said DeRogatis. "Why are we supposed to believe that they are going to be diligent about checking for vaccination?"
There's also the likelihood that attendees will be arriving from areas that are under the city's travel advisory. Currently, Arkansas, Missouri, Florida, Louisiana, and Nevada, and the U.S. Virgin Islands are on the list. And not everyone is on the same page as Chicago when it comes to mask wearing and vaccinations, Landon said.
"There are a lot of parts of the country where people don't want to wear masks, they don't want to get vaccinated, they don't want to follow the rules of making sure you get tested, so you really should know that before you embark on this," Landon said.
On top of possible health issues with the festival, DeRogatis said he's worried about the local music venues in Chicago that have been struggling through the pandemic. Many are just starting to open back up, but if there's a spike in COVID-19 cases due to Lollapalooza, there's the threat of shutting back down.
DeRogatis said they're "lucky to be alive after 18 months of darkness."
We did invite Lollapalooza organizers to join this conversation, but they said they didn't have anyone available this evening.