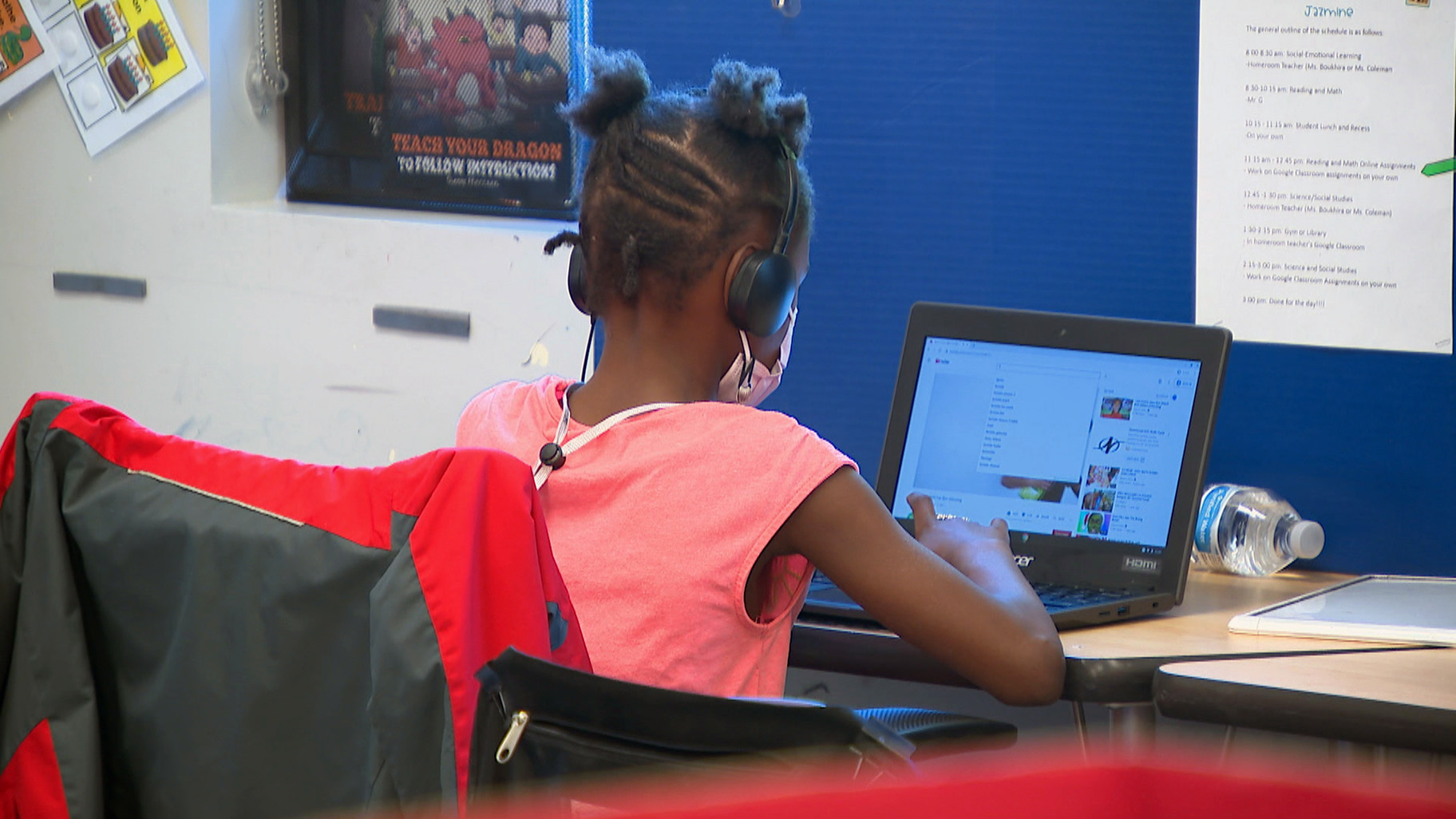 Chicago Public Schools students and staff should continue to wear masks on-site and practice social distance when possible when face-to-face learning resumes next month.
These obligations were one of the health and safety protocols that the school district emailed staff and parents on Thursday.
"Our goal is to ensure that all students stay healthy and safe and receive the support they need, learning directly with teachers and peers five days a week," said the CEO of Interim CPS. Jose Torres said in an email. "Based on broad scientific consensus, we know that proven strategies such as those announced today will maintain student health, safety and support."
The Chicago Teachers Union has repeatedly called on CPS to provide more vaccination programs to students and improve air safety and hygiene in school buildings to prevent the spread of COVID-19.
Masks and cloth face covers should be worn all day in the school building, regardless of vaccination status, unless you are eating or drinking. Some students have breakfast and lunch in the classroom, while others eat in a regular cafeteria.
The face cover can be removed for outdoor activities such as breaks and sports.
Back to School Health and Safety: We have developed the following protocol @ChiPublicHealth To return to the daily face-to-face study on August 30, do the following:
The mask is worn by everyone in the school
3 feet social distance
Some people eat their daily meals in the classroom, while others eat them in the cafeteria. pic.twitter.com/hEdqbA8yJu
— Chicago Public Schools (@ChiPubSchools) July 22, 2021
The district also said it would try to maintain a social distance of 3 feet indoors "as much as possible."
"We know that this may not be possible due to the population of schools and classrooms," Torres said. "And we use additional health and safety strategies including air purifiers, hand sanitizers, cleaning and disinfection, contact tracing. Fabric face covers to maximize student and staff safety."
By the end of the previous school year, CPS provided face-to-face learning to students of all grades. However, former CPS CEO Janice Jackson and now Torres are aiming to bring all students back into the classroom this fall, unless there is a medical exemption.
"We look forward to welcoming students on Monday, August 30th, and will continue to provide the latest information as the guidelines for the new semester are finalized."
Note: This story was originally published in July 2010 and has been updated to include the "Chicago Tonight" segment.
Contact Matt Masterson: @ByMattMasterson | [email protected] | (773) 509-5431
CPS requires students and staff to wear masks indoors when school reopens next month | Chicago News
Source link CPS requires students and staff to wear masks indoors when school reopens next month | Chicago News