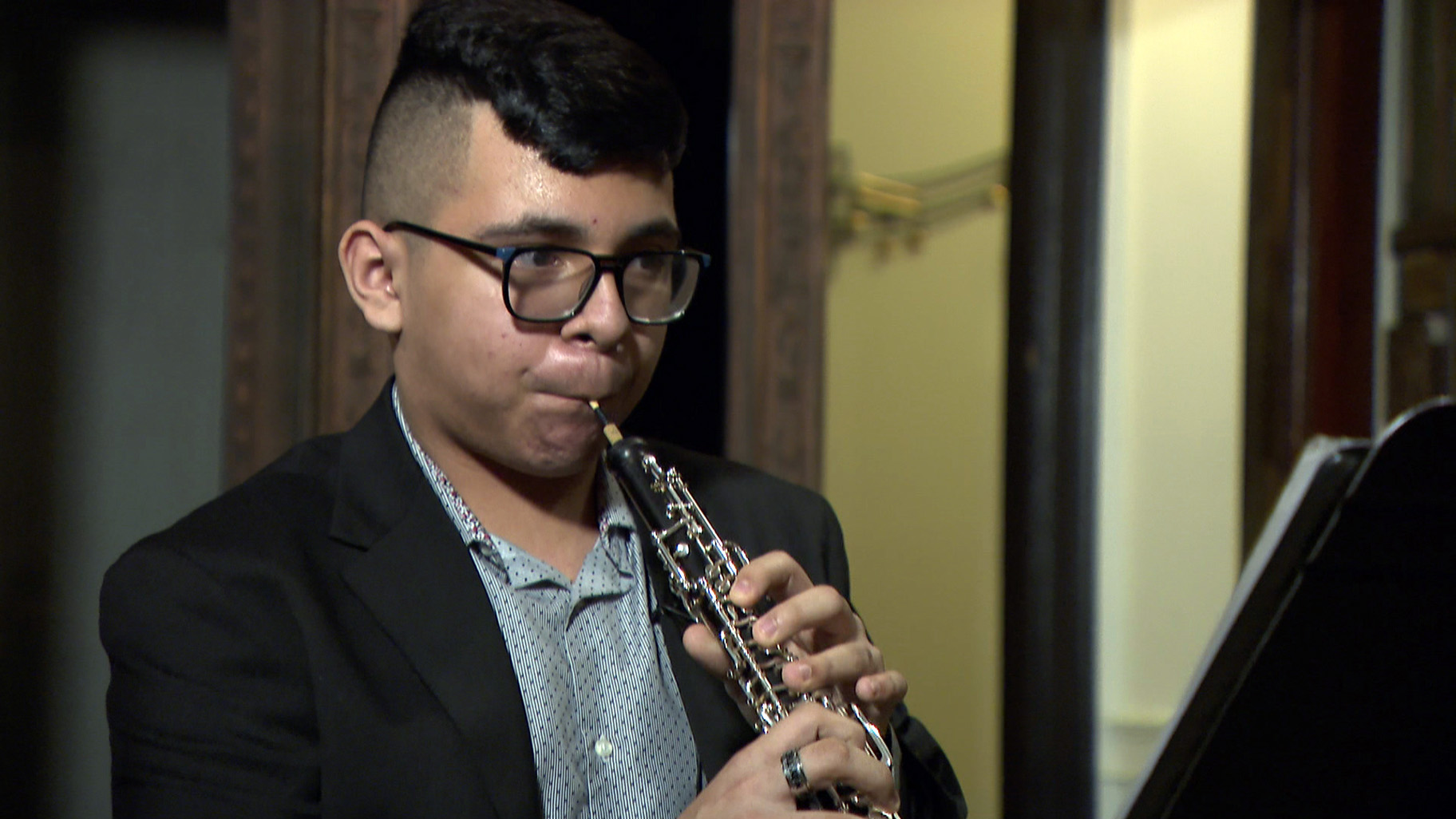 In February 2021, Chicago Tonight met four teenagers participating in the Chicago Musical Pathways Initiative, a program that helps students pursue careers in classical music.
14-year-old Little Village resident and CMPI student fellow Giovani Ibarra said he has been playing the oboe since 3rd grade.
"What really drew me into it, is you see people playing, you hear the different songs, and what I thought was, I want to do that."
He credits Carlos Ayento, his band teacher at Saucedo Academy, for sparking his love of music.
"He was very inspiring when it came to music. He's the reason that I fell in love with it. Seeing him play, hearing him tell us the stories, it all just made me want to pursue music."
Ibarra says the oboe's expressiveness and versatility fascinate him.
"I love this instrument so much because of how lyrical this instrument can be. The way it can express how you feel. It just feels so rich and resonant. The oboe, it doesn't have to be a fast passage. It can be, but it doesn't need to be. It could just be resonant and sound beautiful."
Here, Ibarra performs Camille Saint-Saens' "Oboe Sonata in D Major."