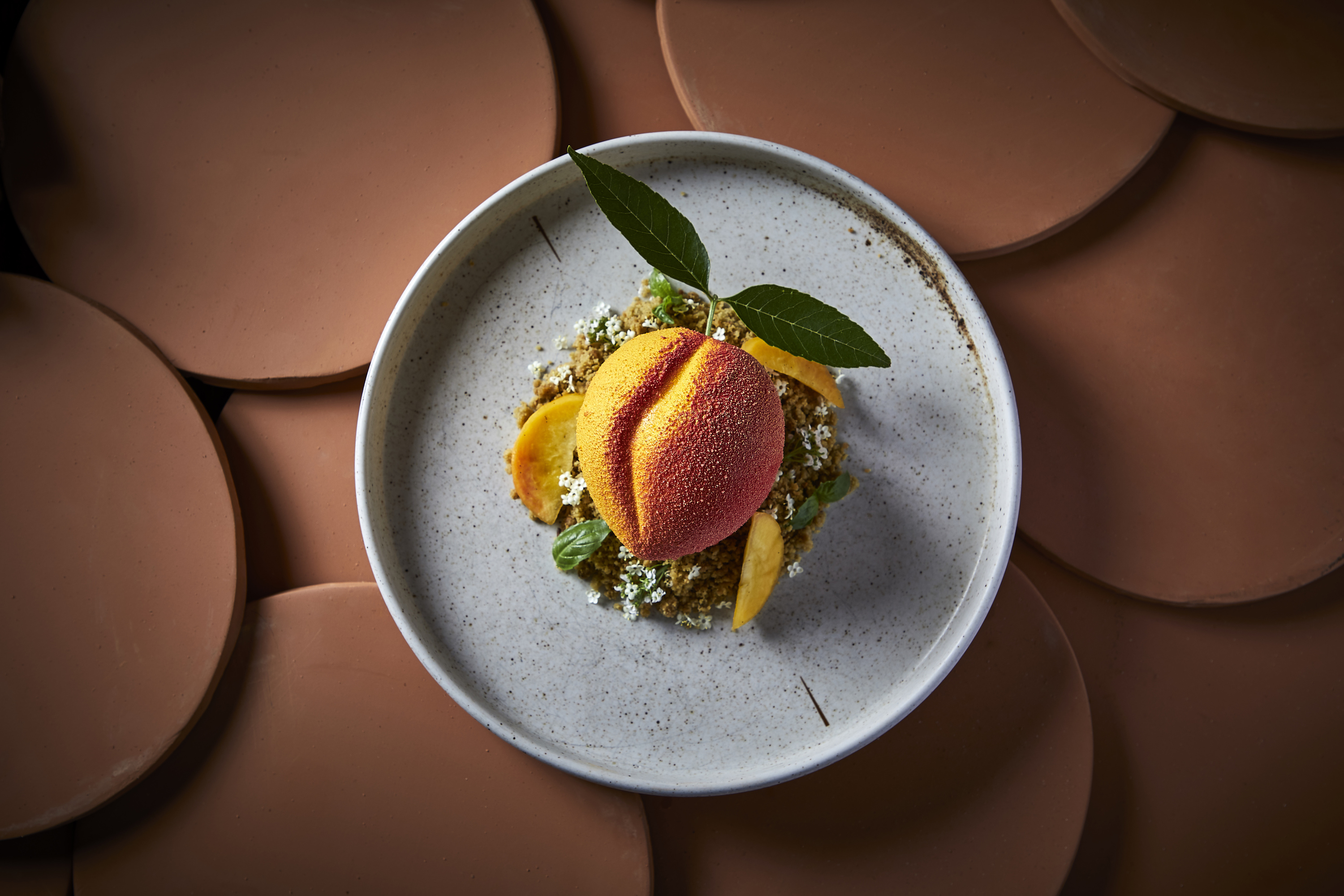 Just like the restaurants that its recognizes, the Michelin Guide and its annual awarding of stars and Bib Gourmands was derailed by the pandemic as kitchens closed to the public and shifted to offering takeout. But the dining guide compiled by the French tire company and its team of inspectors is issuing updated Chicago ratings for the first time since September 2019, beginning with a the latest crop of Bib Gourmands.
This year, 58 Chicago restaurants have earned a Bib, which is awarded to "establishments that serve good quality food at a good value, making it possible to order two courses and a glass of wine or dessert for around $40 or less." Simply put, these spots offer some delicious food at a price that won't break the bank.
Chicago's latest Bib Gourmands, in alphabetical order, are Chef's Special Cocktail Bar, Ciccio Mio, Joe's Imports, Kasama, Mama Deli, Munno Pizzeria & Bistro, Perilla, Soulé, Tzuco and Vajra. They join dozens of other Chicago restaurants that have held the honor, including Giant, Virtue and HaiSous.
It's worth noting that the list of Michelin Bib Gourmands in Chicago has expanded since 2019, up from 54 restaurants that year. Since the last set of Bibs were announced, former recipients like TWO, Fat Rice, Passerotto and Pacific Standard Time have closed. 2019 Bib recipients True Food Kitchen and Arami have either lost their Bib or have graduated to stars.
On Thursday, April 29, we'll find out which local spots have been deemed Michelin-starred restaurants when Michelin announces its latest selection of one-, two- and three-starred restaurants in Chicago.
Until then, take a look at the full list of Chicago's Bib Gourmands for 2021 below:
Avec
Avlí Taverna
Birrieria Zaragoza
Cabra
Ceres' Table
Chef's Special Cocktail Bar
Chilam Balam
Cicco Mio
Cira
County Barbecue
Daguan Noodle
Daisies
DeCOLORES
Dos Urban Cantina
The Duck Inn
etta
Flat & Point
Frontera Grill
Funkenhausen
Ghin Khao
Giant
Gilt Bar
Girl & The Goat
GT Fish & Oyster
HaiSous
Herb
Ina Mae Tavern
Jam
Joe's Imports
Kai Zan
Kasama
Kie-Gol-Lanee
La Josie
Lonesome Rose
Longman & Eagle
Lula Café
Mama Deli
Mango Pickle
Marisol
mfk.
Mi Tocaya
Mott St.
Munno Pizzeria & Bistro
Nella Pizza e Pasta
Perilla
Pizzeria Bebu
Pleasant House Pub
Proxi
The Purple Pig
San Soo Gab San
Smoque BBQ
Sol de Mexico
Soulé
Table, Donkey and Stick
Tzuco
Untitled Supper Club
Varja
Virtue
Have a few minutes to share how much you love Chicago? Take the
 

Time Out Index survey

 

here!