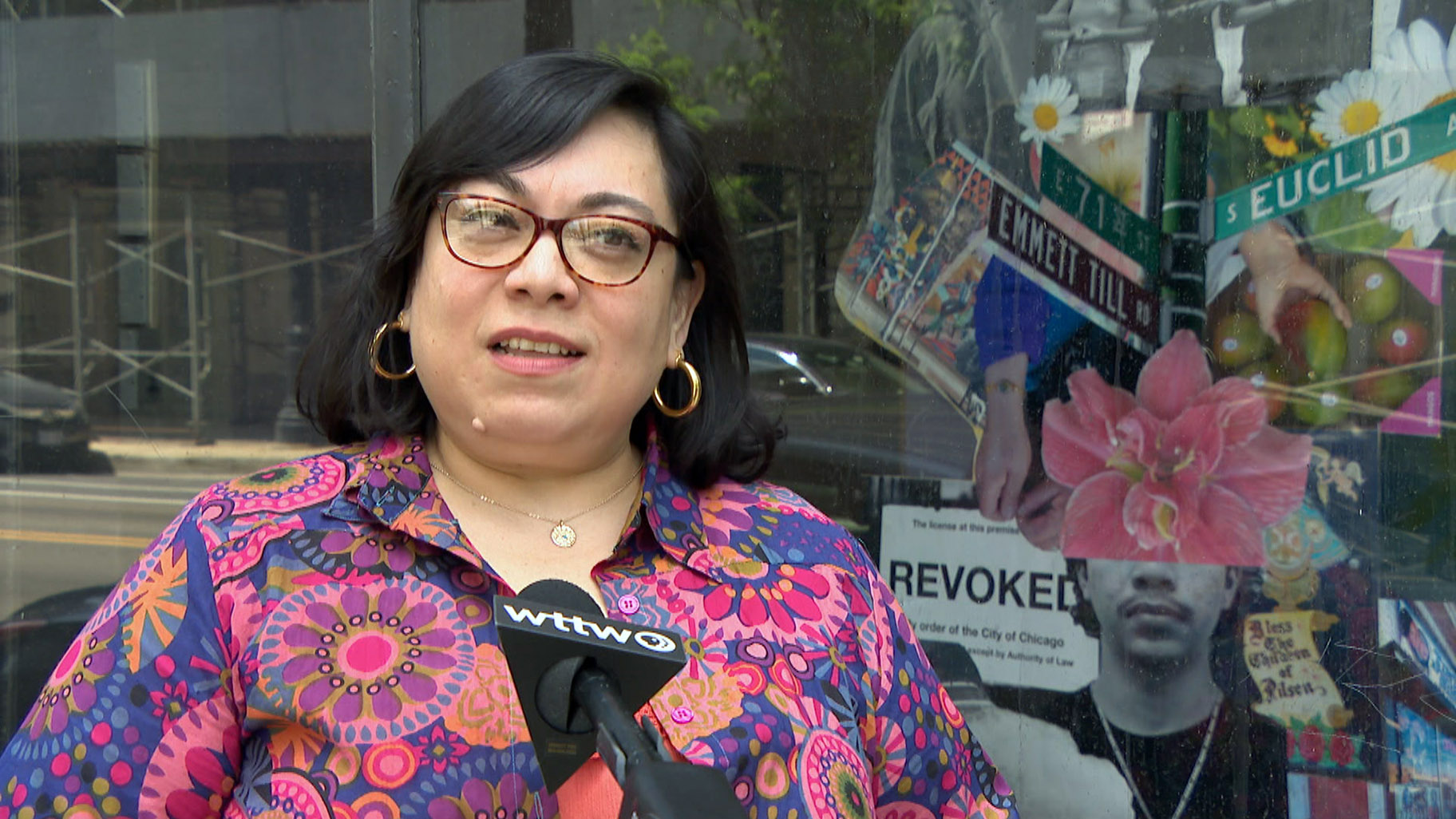 Music journalist Sandra Treviño loves to share Latin alternative music so much she has three outlets for it – her own site, Enchúfate; arts and culture site Gozamos; and collaborative Future Rootz.
As we get ready to celebrate the start of summer, Treviño has five new songs perfect for a road trip or beach day to get your summer playlist started.
"I think the perfect summer song means something that brings you joy. It makes you want to dance. It makes you feel good," said Treviño.
Below are Treviño's picks for summer jams.
"Tu Si Sabes Quererme" by Natalia LaFourcade ftg Ruben Blades and Mare Advertencia Lirika
Sandra says: "She's put a highlight on Latin folkloric music with a little spin." The spin here: Oaxacan rapper Mare Advertencia Lirika.
"Castigo" by Los Rivera Destino ftg Pedro Capo
Sandra says: "They're a group of three friends who met in school and they've been doing Youtube comedy skits and decided to work on their music. I think you'll like it."
"Chico Chango" by ESSO ftg Lester Rey and Army of Juan
Sandra says: "They're local Chicago favorites, and they just released their new album called Xicago. It mixes a lot of Latin music, tropical music with funk with hip-hop, pop and rock. And the video was filmed in a Chicago park."
"Feeling Good" by Natanael Cano, Ovi, Snoop Dogg, Snow Tha Product, CNG
Sandra says: "It's a kind of music that's been done since the '80s but it's currently getting a lot of buzz. It's Norteño and corridos mixed with trap, something new and fresh."
"El Antidoto" Kay Remix Mexican Institute of Sound ftg LA PERLA
Sandra says: "It's by DJ and producer Camilo Lara. He likes to mix up vintage sounds, Latin American sounds with modern music. I want to showcase the Kay remix version because it's hotter and it's just boom! in your face."