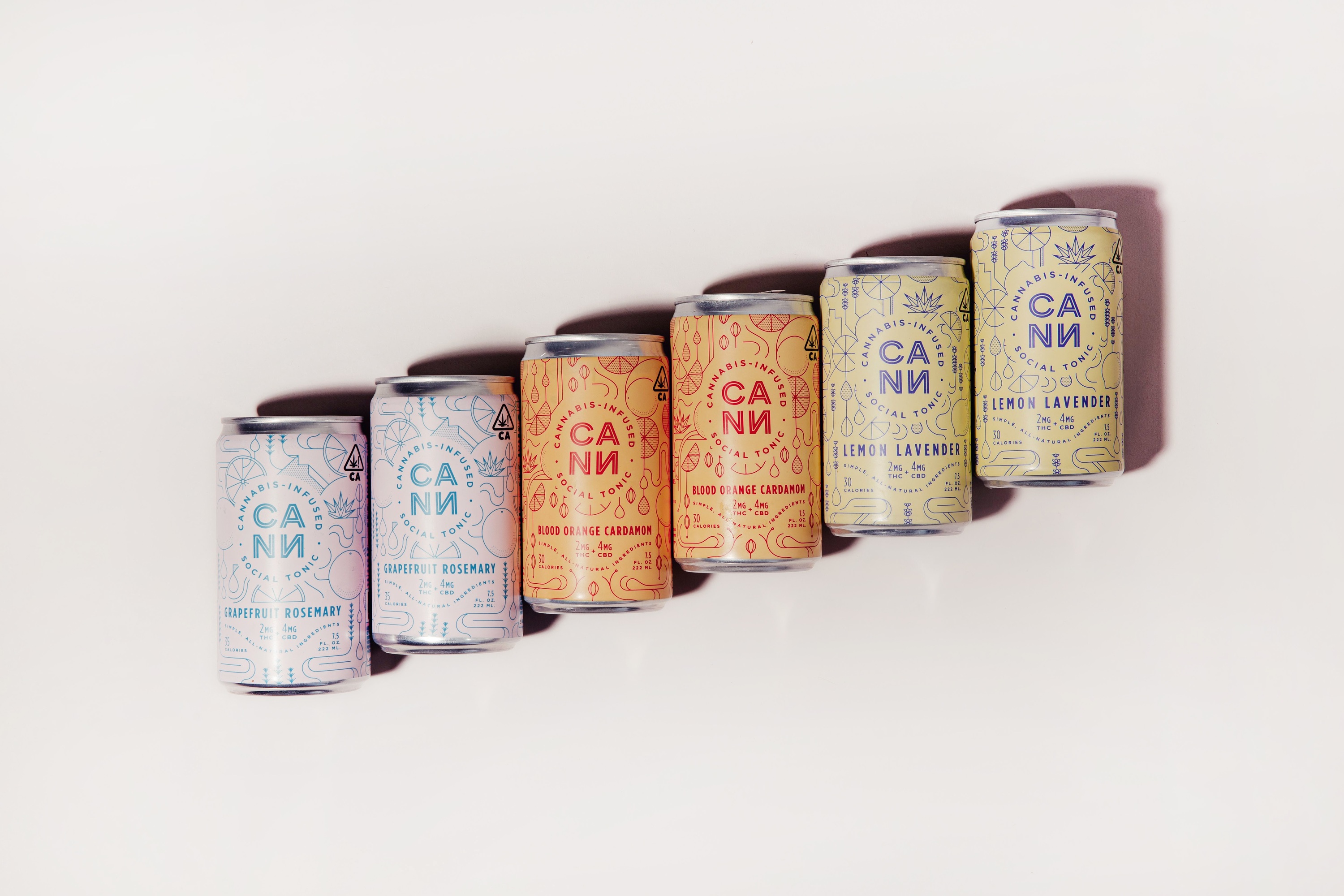 Browse the menu at your favorite Chicago dispensary and you'll find a long list of ways to consume cannabis, whether you prefer to smoke flower, vape, eat an edible or put a few drops of tincture under your tongue. But you may notice a new option being offered the next time you stop by to stock up: a carbonated beverage that's infused with THC and CBD, available in a tiny can.
Originally introduced in California, Cann (which is marketed as a "cannabis-infused social tonic") recently launched at select dispensaries throughout Illinois, offering a new way to get high that lends itself to inconspicuous consumption at parties and social gatherings. The beverage comes in 7.5- to 8-ounce cans, each of which contains 2mg of THC and 4mg of CBD—the three flavors currently being offered are grapefruit rosemary, blood orange cardamom and lemon lavender.
We were able to sample every variety of Cann, which tastes a lot like a Spindrift (which is also made with real fruit juice) that just happens to get you high. Because it's a liquid, the THC and CBD in Cann will hit your bloodstream more quickly than an edible—we began feeling a bit of a buzz about 15 minutes after taking our first sips. Unless you have an extremely low tolerance, the 2mg of THC in a single can won't get you super stoned (we experienced a very mild, pleasant high after drinking one can), but the low dosage makes it easy to just drink another can if you're trying to heighten the effects.
While Cann tastes great and is convenient way to consume, it might not be the best value if you're looking for more THC bang for your buck. Six-packs of Cann (containing a total of 12mg of THC and 24mg of CBD) retail for between $20 and $24 at Chicago dispensaries. You can get a small bottle of syrup that contains more than 90mg of THC for around the same price, allowing you to add a few drops to your favorite beverages so that they get you baked. Cann seems as if it's aimed squarely at cannabis users who don't mind paying a premium for convenience.
If you want to snag a six-pack of Cann to try for yourself while celebrating 4/20 in Chicago, you'll find it at the following Chicagoland dispensaries:
MOCA River North – 215 W Ohio St
MOCA Logan Square – 2847 W Fullerton Ave
Ascend Midway – 5650 S Archer Ave
Ascend Chicago Ridge – 9820 Ridgeland Ave
MedMen Oak Park – 1132 Lake Street
Have a few minutes to share how much you love Chicago? Take the
 

Time Out Index survey

 

here!